Doctors & Staff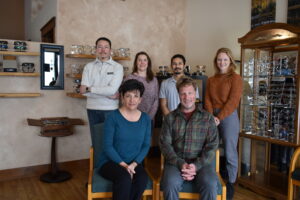 Meet the experienced and friendly doctors and staff members who make Mountain Eye Care the leading provider of vision care products and services in Pagosa Springs.
Jonathan Zissman, O.D.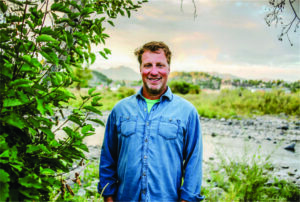 Mountain Eye Care is locally owned by Dr. Jon Zissman, who provides you with excellent and thorough eye care. He graduated with honors from Pacific University's College of Optometry in Portland, OR. Dr. Zissman works hard to ensure that Mountain Eye Care provides you with state of the art patient care and quality service.
Kirsten Derr, O.D.
"I believe every patient is unique and feel it is important to listen carefully to determine that person's vision needs" Dr. Derr has over 28 years of experience in medical eye care; including cataracts, macular degeneration and glaucoma management, contact lens fitting and routine eye care for all ages. She along with her husband and daughter moved to the area to be closer to family. Dr. Derr feels blessed to live in such a beautiful area, ride horses and volunteer for the 4H. Together with the Mountain Eye Care team she is looking forward to providing quality eye care.
Travanti Jaramillo – ABO Certified Optician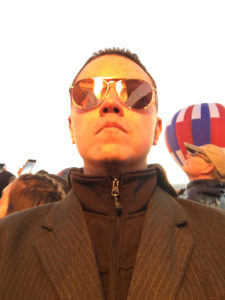 With almost 20 years of experience in many aspects of eyecare, Travanti's background provides him a remarkable knowledge on frame and lenses. Having experience in lens fabrication allows him to visualize a patient's complete pair of glasses from initial selection to final dispense. Knowing how a prescription lens is made helps him create stylish eyewear that not only looks great, but performs up to the standards of the person wearing them.
Lorenzo Sosa – Office Administrator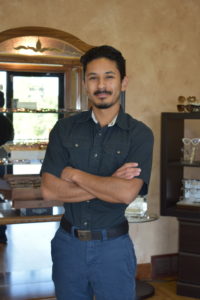 Residing in Pagosa for more than 20 years, Lorenzo understands that communication, teamwork, and collaboration are all important in providing quality care to a growing community. Lorenzo enjoys assisting our optometrists in all aspects of patient care. Friendly, kind, and with a variety of working experience, Lorenzo brings a collection of skills to the detailed oriented position of office administrator.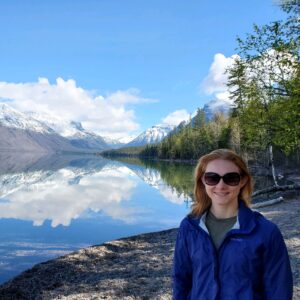 Ceci Hockman – Optometric Technician
Ceci graduated with a Bachelor of Science in Pre-Physical Therapy/Kinesiology with a Minor in Sport and Exercise Psychology. She has used her degree to provide quality patient care and customer service in various medical settings. Growing up as a military kid, she has been able to travel around the world and experience cultural diversity. "I embrace health and wellness in everyday life and enjoy meeting the needs of others. As an optometry technician, I am able to continue this passion and be part of a hardworking, positive team."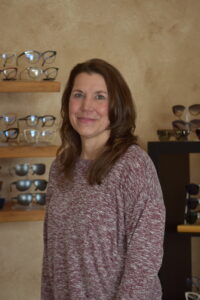 Kim Lucas – Reception and Communications
With over 25 years of healthcare experience, Kim understands how to deliver quality patient care in her role as a receptionist. Kim believes living an active lifestyle is crucial to health and wellness. She enjoys spending plenty of time in nature, be it hiking, riding horses, skiing or camping under the stars.
Our doctors take their time with each patient.
We are here for you – even for weekend emergencies.
Call 970-731-4347 to schedule an appointment.
We want you to enjoy your best vision… because there's so much to see!