Valid through: January 1st, 2030
New! MEC Provided Eyecare Plans! Introducing DRZ-4U2C!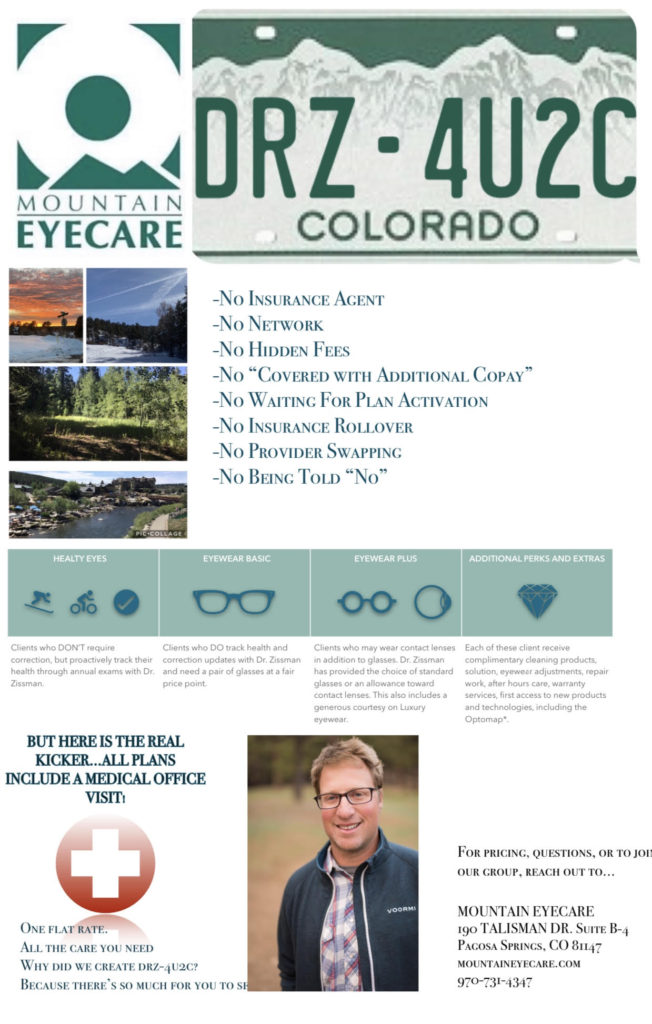 We are proud to offer 3 simple vision care plans to meet the needs of our uninsured patients!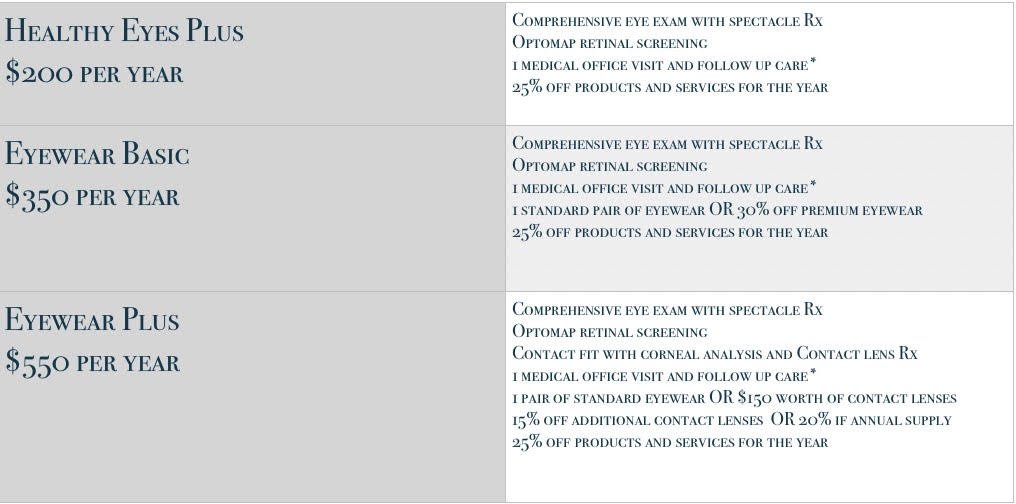 No agents. No waiting. All the eyecare you need without the hassle of shopping for commercial plans! Call 970-731-4347 to sign up!